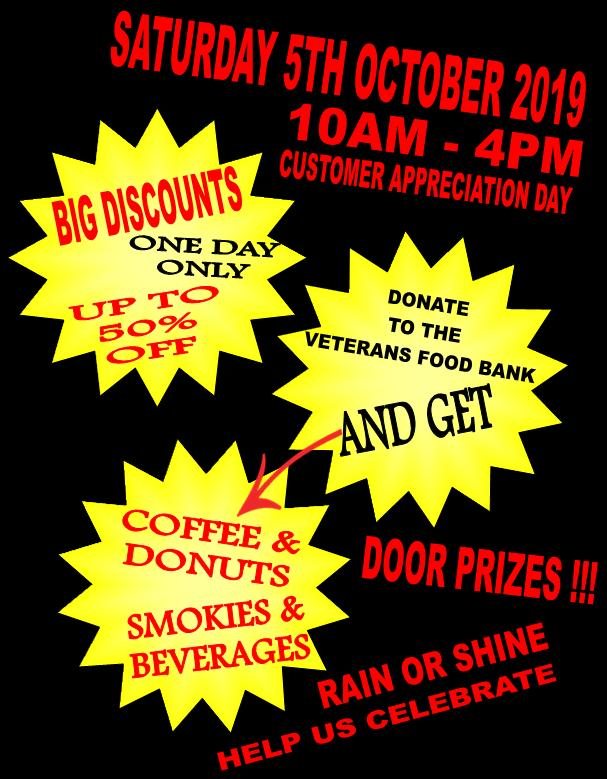 _______________________________________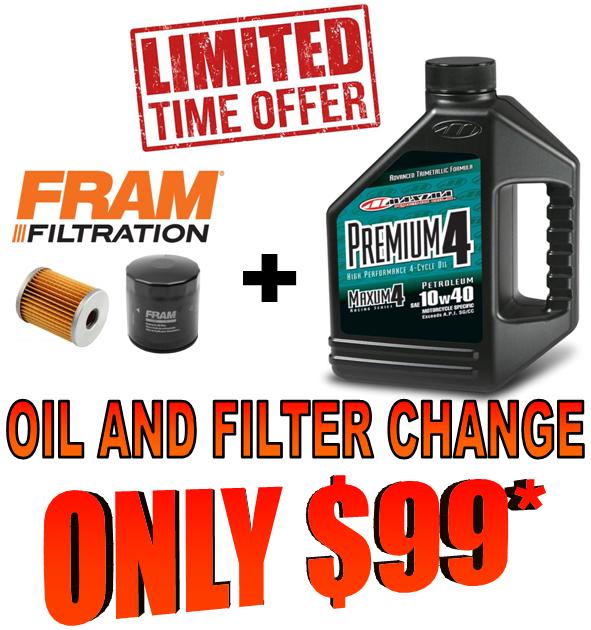 *Before taxes & environmental fee's. If extra work is required, additional fee's will apply.

We are offering an oil & filter change using a Fram oil filter,
Maxima premium 10W40 - 4 stroke motorcycle oil,
Labour included for only

$99*

While you wait service available
Call and book your appointment now while stocks last!
403 277 0152
_______________________________________
30+ Years in business! Established in 1984 by founder Don Fergin to offer a wide range of products and services to the motorcycle rider, Universal Cycle has grown to become the premier largest independent motorcycle shop in Calgary and surrounding area.
We provide value to the consumer with the best selection of quality products we use ourselves and trust for you. You too can have access to our high caliber experience and expertise through our services center and parts department. Our 7000 square feet facility is jam packed with product.
Our knowledge and integrity will help you make the correct purchase decisions. We belong to the Better Business Bureau of Southern Alberta and subscribe to their policies. We are active supporters and members of the Canadian Motorcycle Drag Racing Association (CMDRA). Riding and racing are what we're about.
With an extensive selection of tools at our disposal including our Dynamometer, we can help your bike operate at peak performance! Our machine shop is fully equipped for any re-bore or valve job you need performing. We are licensed to perform Out of Province inspections, Insurance inspections, Salvage inspections and pre-purchase inspections.
Universal Cycle is the Canadian importer of the official Drayko Jeans from Australia. Drayko Jeans offer comfort, style and safety, so whatever your preference, check out our vast selection of men's and ladies jeans. For you KLR650 owners out there, we have the largest inventory of parts and accessories in Alberta for your 1st or 2nd generation KLR650, check out our KLR section in store or on our website.
Take a tour of our store: