• Flat rate shipping of $10 on orders over $99* • FREE SHIPPING on orders over $199*
*This offer applies to items under 10lbs / cubed weight. No PO BOX or RR Addresses.
• 10% OFF In Store Pick Up - Use coupon code: THANKYOUCALGARY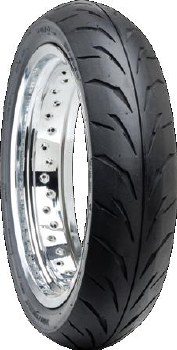 Duro HF918 R 140/70H-18
$101.00
Duro, Kings & Maxxis Tire Sale: mix and match:
1
20.00%
HF918

Directional pattern enhances cornering ability

Excellent puncture resistance

Can be used as a front and rear tire

Tread design provides enhanced water evacuation
Customer Reviews
This product has not yet been reviewed.