• Flat rate shipping of $10 on orders over $99* • FREE SHIPPING on orders over $199*
*This offer applies to items under 10lbs / cubed weight. No PO BOX or RR Addresses.
• 10% OFF In Store Pick Up - Use coupon code: THANKYOUCALGARY
Displays
Articles
Archives
Racing Photos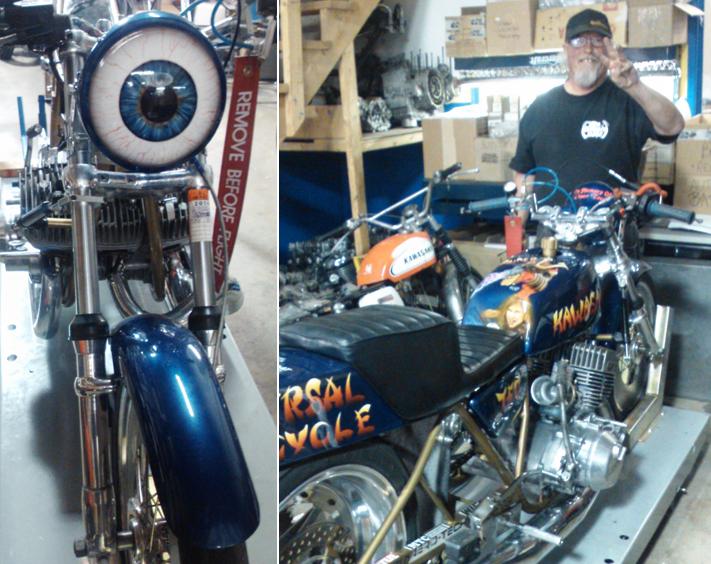 At UNIVERSAL CYCLE, one of our passions is racing. All types, but drag racing is closest to heart. Our Mac's Motorsports Dragbike Team is second to none, with multi-championship riders. Don Fergin, and Greg Westling have a combined 60+ years of racing experience!
Our championship motorcycle-powered
Mac's Motorsports Legends Car
is now a page in history. Driver

Brent Hackl

has come over to the dark side (drag racing!) and will be introducing his
Mac's Motorsports '27 Ford Roadster
to the drag strip this year. Universal Cycle continues to provide the horsepower, even though this one has a 502 cubic inch big-block Chevy!
Here is the 2012 Racing Schedule for our Mac's Motorsports Drag Bike Team.
Here is a link for the latest information on all of the Mac's Motorsports Teams
Mac's Motorsports / Mac's Racing
Sign up to the Mac's Motorsports / Mac's Racing Newsletter for expanded coverage from the whole team!
Hello Race Fans, Sponsors and Racing Partners.
Well the 2010 season has come to a close, another season come and gone, all too soon it seems.
Once again the Mac's Motorsports/Universal Cycle /Draggin Jeans Drag Bike Team, Greg (Bent Valve) Westling and "Dangerous" Don Fergin had a tremendous year with a full slate of race dates, a load of traveling and heaps of fun. Again we ran 3 sanctions (CMDRA first priority, MHDRA/NHRA 2nd and IHRA) racking up about 10,000kms and 5 different tracks all in Western Canada.
This year the 2 "Bad Boys" campaigned 3 bikes in two classes of the CMDRA which sure kept us busy both on and off the track.
Greg's new rocket was an eye opener from the beginning and a huge learning curve, but we set goals and accomplished most.
Plus we again took on the added roles of Tech Director (Don) and Race School Instructor (Greg) for the CMDRA. Very satisfying to give the sport a leg up with our experience!
For more information about what the racers had to say, click on the link below: