Phone: 403 277 0152
About Us
35+ Years in business! Established in 1984 by founder Don Fergin to offer a wide range of products and services to the motorcycle rider, Universal Cycle has grown to become the premier largest independent motorcycle shop in Calgary and surrounding area.
We provide value to the consumer with the best selection of quality products we use ourselves and trust for you. You too can have access to our high caliber experience and expertise through our services center and parts department. Our 7000 square feet facility is jam packed with product.
Our knowledge and integrity will help you make the correct purchase decisions. We subscribe to Better Business Practices. We are active supporters and members of the Canadian Motorcycle Drag Racing Association (CMDRA) & the Canadian Vintage Motorcycle Group (CVMG).
Ridin', Racin' & Restorin' are what we're about.
With an extensive selection of tools at our disposal including our Dynamometer, we can help your bike operate at peak performance! Our machine shop is fully equipped for any re-bore or valve job you need performing. We are licensed to perform Out of Province inspections, Insurance inspections, Salvage inspections and pre-purchase inspections. In addition to these services, we also have two Ultra-Sonic cleaning tanks and a Vapor Blasting machine for all your restoration needs!
Universal Cycle is the Canadian importer of the official Drayko Jeans from Australia. Drayko Jeans offer comfort, style and safety, so whatever your preference, check out our vast selection of men's and ladies jeans. For you KLR650 owners out there, we have the largest inventory of parts and accessories in Alberta for your 1st or 2nd generation KLR650, check out our KLR section in store or on our website.
Here's what some of our customers say about us:
First class shop and the service is second to none.
Boy do you guys know your stuff and are so very helpful.
Thanks for getting us in and on the road again the same day.(David C. of N.B.)
Boy do you guys have a lot of stuff packed into a small shop.
Great selection, great service.
Article form Canadian Biker Jan/Feb 2008
Small Guy Scoops Customer
I would like to relay a sad state of affairs and ask readers if anyone has come across a similar situation. This past August, as I was preparing to ride to Brandon, Manitoba to visit friends, I was checking my 1990 FJ1200 and found it needed a new chain, as the adjustment was very near the limit. I phoned three of the major dealerships in Calgary hoping I could stop on the way through and have the chain replaced. However, each dealer told me they do not work on bikes more than 10 years old - one dealer even said the change would take three hours. Finally I phoned Universal Cycle Services in Calgary and was asked when I was coming through. An appointment was made for that afternoon, I was greeted with a smile on my arrival, and less than an hour later I was on my way. Is this a trend for these mega-dealers? I understand being busy, so was Universal by the way, but what better PR is there than making that extra effort for a customer passing through? I will now recommend Universal to everyone; they're great people with great service.
Dan Pecora Golden, BC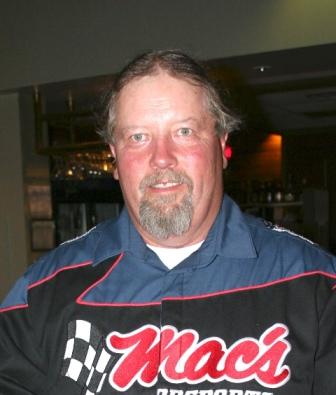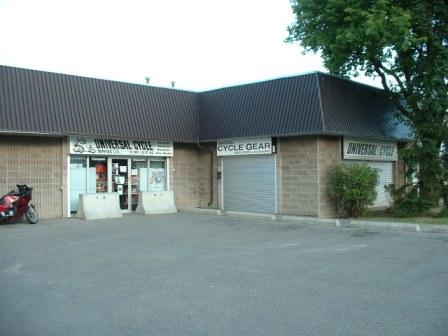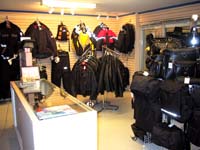 Staff
Don Fergin "Obi Don" (Founder and Owner)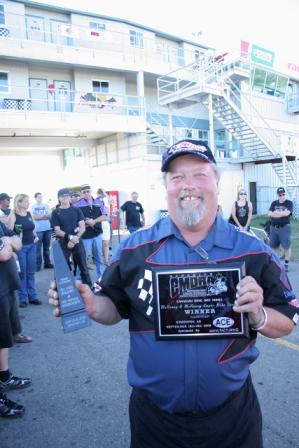 35+ year's industry experience

Journeyman red seal mechanic

Skilled in the art of Motorcycle machining & restoration

Tuning specialist - 2nd to NONE.... Fact!

.... He isn't the best but there ain't none better!

Riding 40+ year's

Drag racer for 35+ year's

Multi time drag champion

Eats, sleeps, lives, loves and breathes Motorcycling
Richard Owen "BIG MOO" (Parts & Accessories Manager)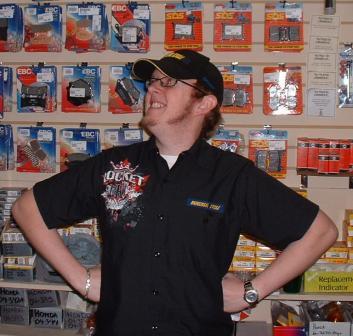 Honda trained - Honda Institute Training Centre, Slough, UK

15+ year's industry experience

Skilled in the art of Web design, Social Media & customer relations

Motorsports enthusiast

VTX1300 Rider
Steve Brownlee "Flash" (Parts, Accessories, Service associate)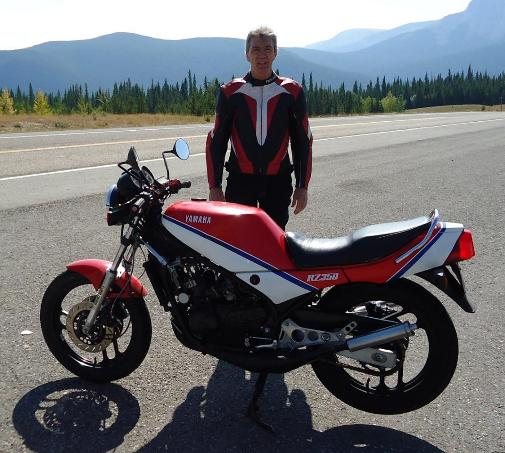 Riding 40+ year's

30+ Industry experience

EBay & used parts specialist

Avid Yamaha RZ350 enthusiast
Service Department Staff
Currently taking applications for qualified Journeyman red seal mechanic
Mission Statement
To provide the motorcycle enthusiast with superior service, quality parts and accessories, knowledge and integrity for extra added value and that personal touch.
Testimonials
Emails from customers:
Subject: "Excellent service"
Message: "Have to admit these days service is a rarity but with Universal Cycle around they do look after you. I ordered in parts from all over the continent and they have no issues in getting them in for me. The people there are personable and friendly, and when you're in the dire straits of getting work done and there seems to be the usual outlets that tell you 4 weeks from now Universal cycle sets you on your ass and tells you a time that is usually unexpected for work to get done. Everyone gets busy at different times of the year and that's expected. Don is a man that keeps his promise. I would recommend this shop to anyone; they know what they are doing!"
Subject: "Metzeler tyres for my 2003 Honda Magna VF750"
Message: "Thanks for the great service. Please let your other co-workers know of my e-mail. (Tire mount dude). It's nice to know there is still service like this around. Plus the idle conversation (Fart machine etc. hahaha) I cant wait till April 1st in the office. Took me a few (Beers) hours to polish up the rims last night. Oh it's soooooo much easier to do when there off the bike. Anyways if I'm in need of service of my bike, accessories etc. I'll be sure to be back. Thanks again Guy's…. and remember…Keep it shiny side up."
Subject: "Fantastic Service"
Message: "I accidentally found Universal as I was in the need for service close to home because of a front tire issue. I was totally amazed and continually suprized with the level of service and care I received. Don and his crew were professional and kept me informed every step of the way and never over-estimated or rounded up labour hours. They were informatve, quick, an responsve to my needs. Living in the big city it's sad that to say that you just get used to sub-par service, but Don's shop is amazing and has a small town caring feel ... I highly recommend Universal Cycle, Dean -Calgary"
Subject. "Excellent Help"
Message: "Well Don, you'll be pleased to know the information you gave me was new knowledge for me. I took my bike for a ride today and it worked just great like you said it would, as a matter of fact it worked so good that I went for about 100 miles and it felt GOOD. So I'd like to express my appreciation for your time and patience in explaining what my problem was and I'd like to quote my friend Tom, when he gave me your name and said to ask you. Don is a really nice guy and smart too, so now I can say the same thing to someone else if ever the need arises. Thanks again."
Subject: "Women's Maintenance Night"
Thank you so much for the Women's Maintenance Course you put on last night. I learned a lot. I am not sure that I will ever do half of the things you taught us, but at least now I feel as though I am an educated consumer... Well, a more educated consumer (there is just so much to learn) I think it is wonderful that you take the time to offer these courses and I hope that you continue to do so. Tobi Yamaha V-star 1100."
Join Our Team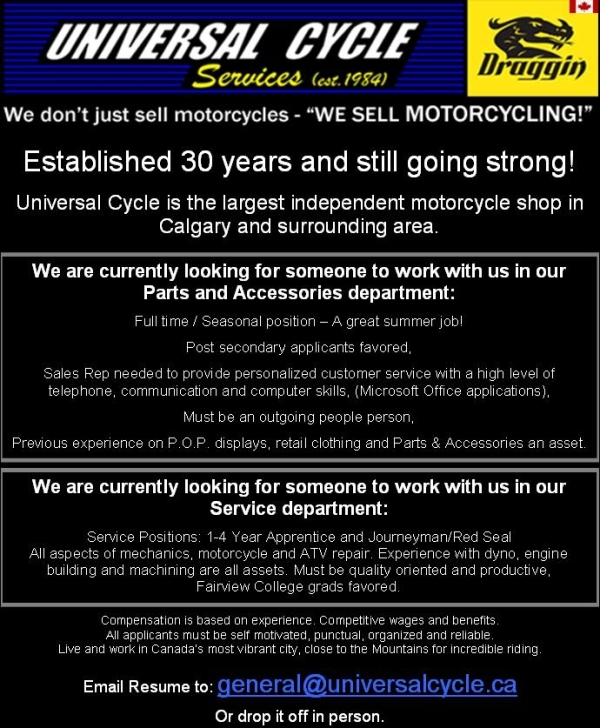 Our Address:
Bay 1A, 3924 - 3A St. N.E.
Calgary
AB T2E 6R4
Canada
Hours:
Mon - Fri: 9 am - 6 pm
Saturday: 10 am - 4 pm
Sunday: Gone Ridin' or Racin'