• Flat rate shipping of $10 on orders over $99* • FREE SHIPPING on orders over $199*
*This offer applies to items under 10lbs / cubed weight. No PO BOX or RR Addresses.
• 10% OFF In Store Pick Up - Use coupon code: THANKYOUCALGARY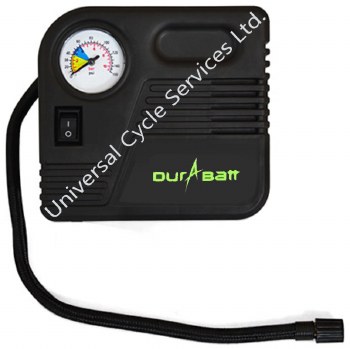 Air Compressor Durabatt Mini
$45.00
Durabatt Mini Air Compressor

Part number: DB-COMP


Description:

Mini air compressor, multi-function, portable and versatile

Plug & Play, connect with all Durabatt all-in-one portable chargers

Maximum pressure of 80 psi


* Item may differ slightly from image.
Customer Reviews
This product has not yet been reviewed.