• Flat rate shipping of $10 on orders over $99* • FREE SHIPPING on orders over $199*
*This offer applies to items under 10lbs / cubed weight. No PO BOX or RR Addresses.
• 10% OFF In Store Pick Up - Use coupon code: THANKYOUCALGARY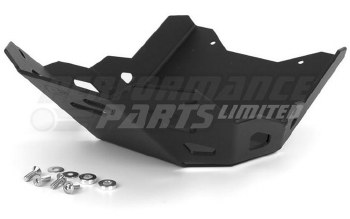 Cross Pro Skid/P KLR650 08-17
$220.00
Cross Pro Skid Plate - Black

Fits: 08-17 Kawasaki KLR650

Developed using only the best raw materials and utilising the latest production techniques, CrossPro offer a wide range of the highest quality aluminium and DTC polymer parts for adventure, trail and enduro bikes.

With all R&D and manufacturing based in Portugal, Crosspro are fast becoming European leaders in adventure motorcycle protection parts.

These bash plates/engine guards with a wrap around design to protect frame lowers are made from lightweight yet strong aluminium alloy.
Customer Reviews
This product has not yet been reviewed.