• Flat rate shipping of $10 on orders over $99* • FREE SHIPPING on orders over $199*
*This offer applies to items under 10lbs / cubed weight. No PO BOX or RR Addresses.
• 10% OFF In Store Pick Up - Use coupon code: THANKYOUCALGARY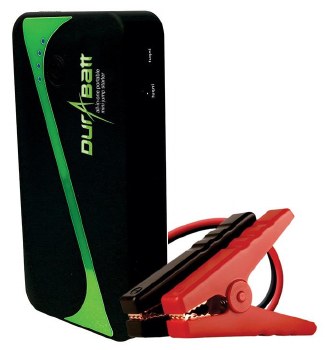 DurabattDB100JumpCharger9000mA
$120.00
Durabatt DB-100 Jump Charger

* Jump starts 4 cylinder vehicles and small powersport engines

* Capacity: 9,000 mA

* Starting current: 200A

* Peak current: 400A

* Charges smartphone, tablets and most USB devices

* Number of USB output: 1

* Output voltage: 12V

* Super bright LED flashlight

* Carrying case includes: AC and 12V adapter, charging adapters for all major electronic USB devices, tablet, smartphone and vehicle jump start cables
Customer Reviews
This product has not yet been reviewed.