• Flat rate shipping of $10 on orders over $99* • FREE SHIPPING on orders over $199*
*This offer applies to items under 10lbs / cubed weight. No PO BOX or RR Addresses.
• 10% OFF In Store Pick Up - Use coupon code: THANKYOUCALGARY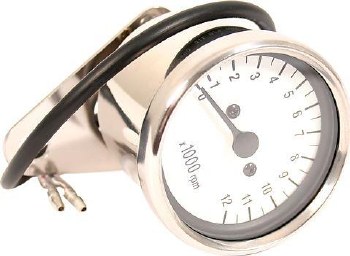 Tachometer Mini Guage
$80.00
Mini Tachometer ~ White Face Plate

#03-0745

Mini Tachometer White Face Plate Dial Scale: 0-12,000RPM 4:1 Ratio Mechanical Drive 2.25" (60mm) Diameter LED Illumination Suitable For Suzuki, Honda 750-1000cc
Customer Reviews
This product has not yet been reviewed.