• Flat rate shipping of $10 on orders over $99* • FREE SHIPPING on orders over $199*
*This offer applies to items under 10lbs / cubed weight. No PO BOX or RR Addresses.
• 10% OFF In Store Pick Up - Use coupon code: THANKYOUCALGARY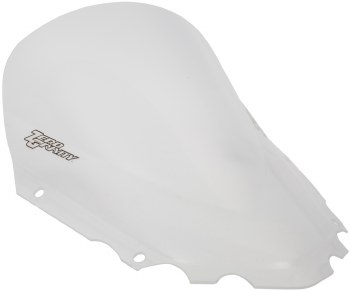 Windscreen ZG KLR650 08 ST CLR
$115.00
Zero Gravity Sport Touring Windscreen Clear - 23-206-01 Kawasaki KLR650 2008-2018

Fits: 2008 - 2018 Kawasaki KLR650

Part number: 23-206-01

Colour: Clear


Description:

Designed to reduce the windblast on the sport touring rider and provide more comfort while in the upright riding position

Raise the point at which the wind hits the rider by several inches to significantly reduce the windblast

Buffeting and other aerodynamic considerations will vary according to the riders physical dimensions

Made to the highest Zero Gravity standards, each Sport Touring screen is designed to enhance the look of the bike as well as provide better rider comfort


* Item may differ slightly from image.
Customer Reviews
This product has not yet been reviewed.