• Flat rate shipping of $10 on orders over $99* • FREE SHIPPING on orders over $199*
*This offer applies to items under 10lbs / cubed weight. No PO BOX or RR Addresses.
• 10% OFF In Store Pick Up - Use coupon code: THANKYOUCALGARY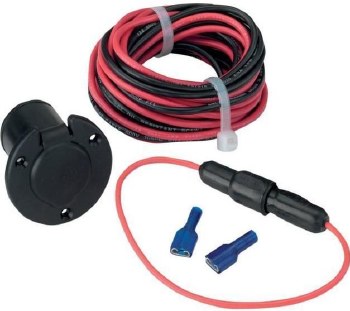 Moose Power Port Round
$40.00
Moose Round Power Port - MD9101

Give your ATV an extra outlet to power accessories

Terminals are push-on blade and feature polarity marks

Black plastic housing with noncorrosive metal parts

Flexible and UV-stabilized tight-sealing flap cover

Includes all necessary wiring


Specs:

Type Power Port
Units Each
Weight 0.37 lbs
Customer Reviews
This product has not yet been reviewed.