• Flat rate shipping of $10 on orders over $99* • FREE SHIPPING on orders over $199*
*This offer applies to items under 10lbs / cubed weight. No PO BOX or RR Addresses.
• 10% OFF In Store Pick Up - Use coupon code: THANKYOUCALGARY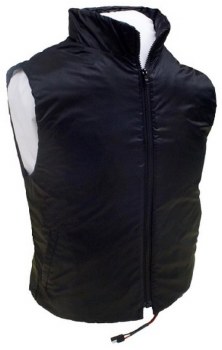 Black Jack H Collar Vest 40 Sw
$156.00
Black Jack Heated Vest with Heated Collar

Size - 40


Specifications:

Available in sizes 32" - 60"

Clean look outer shell,

Stand-up heated collar,

Slash style side pockets,

Nylon shell and lining,

Polyester insulation,

Nylon knit collar

A fused battery harness,

Average draw 3.6 amps

Average watts 49

One color only - black.
Customer Reviews
This product has not yet been reviewed.