• Flat rate shipping of $10 on orders over $99* • FREE SHIPPING on orders over $199*
*This offer applies to items under 10lbs / cubed weight. No PO BOX or RR Addresses.
• 10% OFF In Store Pick Up - Use coupon code: THANKYOUCALGARY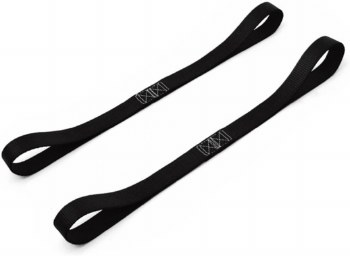 Soft Tye Black 18x1
$13.00
Soft-Tye 1" x 18"

Black

The 1" Powertye Soft-Tye is designed to be used with your existing Powertye straps. Great for thicker Pro-Bars or a tight area not suitable for hooks. Comes in a standard 18" length.


Features:

800 lb Working load limit

4,500 lb. test nylon webbing

Prevents scratching paint, handlebars, chrome & fairings

Tie-Down extensions use instead of hooks

Double Security Stitching

400 lb. rated assembly

Sold in pairs
Customer Reviews
This product has not yet been reviewed.