• Flat rate shipping of $10 on orders over $99* • FREE SHIPPING on orders over $199*
*This offer applies to items under 10lbs / cubed weight. No PO BOX or RR Addresses.
• 10% OFF In Store Pick Up - Use coupon code: THANKYOUCALGARY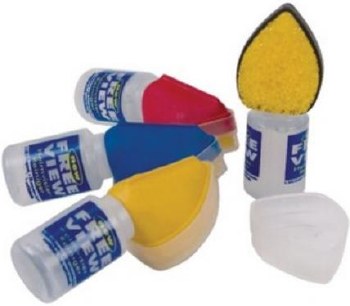 Freeview Visor Cleaner
$23.00
FreeView Visor Cleaner

Quickly removes dead flies and muck from your visor, lights and screen.

Gentle action non-scratch sponge loosens up and cleans away grime.

Molded spine wipes away any residue.

Comes FULL of cleaning solution (refill with windolene or similar).

Unique fluid stop valve prevents any leaks.

Cap colours will vary.
Customer Reviews
This product has not yet been reviewed.