• Flat rate shipping of $10 on orders over $99* • FREE SHIPPING on orders over $199*
*This offer applies to items under 10lbs / cubed weight. No PO BOX or RR Addresses.
• 10% OFF In Store Pick Up - Use coupon code: THANKYOUCALGARY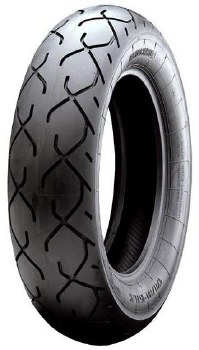 Heidenau K65 R 120/90-18
$204.00
Heidenau K65 - Rear

120/90-18

71H


Meet the Tire

Intended for cruisers and roadsters. The K65 uses a neutral pattern with a well rounded profile, making one of our most prolific, versatile, and good handling tires for the street. Rain or shine the K65 delivers traction you can depend on.

Rubber and Construction

The K65's rubber compound reaches a superb balance between durability, and wet asphalt adhesion. Combining this with a strong carcass, we've made a tire you can push in the turns and depend on, mile after mile.

Quality

Made in sizes for new and vintage bikes, the K65 is built to the quality you trust, and delivers the value you expect.


* The image is only an example.
Customer Reviews
This product has not yet been reviewed.