• Flat rate shipping of $10 + A FREE tire gauge on orders over $99* • FREE SHIPPING + A FREE tire gauge on orders over $199*
*This offer applies to items under 10lbs
• 10% OFF In Store Pick Up - Use coupon code: THANKYOUCALGARY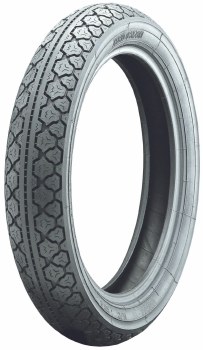 Heidenau K36 4.00-18TL
$167.00
Heidenau K36

400-18

64H


Vintage design.

A tread design perfect for most late 60's to late 70's bikes. Suitable for rear or front.

Handling and Performance

Modern compounds and construction delivers a dependable tire that feels good, and gives a stable ride you can trust.


* The image is only an example.
Customer Reviews
This product has not yet been reviewed.