• Flat rate shipping of $10 + A FREE tire gauge on orders over $99* • FREE SHIPPING + A FREE tire gauge on orders over $199*
*This offer applies to items under 10lbs / cubed weight. No PO BOX or RR Addresses.
• 10% OFF In Store Pick Up - Use coupon code: THANKYOUCALGARY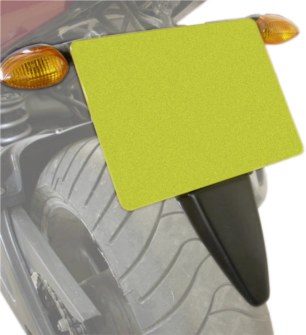 Ductail Urban
$18.00
Universal Ductail - Urban. A rear motorcycle flap suited for cafe racer and street bike motorcycles.

Designed to keep the mud off the back of your luggage or passenger and to reduce spray onto other bikers and vehicles travelling behind your motorcycle.

Available in three different sizes, the Tour is perfect for larger touring, adventure or dual sport machines. The Urban has been designed with the café racer in mind, while the Sport is small and sleek enough to be fitted to Micro Plates on sportier performance machines.
Customer Reviews
This product has not yet been reviewed.