• Flat rate shipping of $10 on orders over $99* • FREE SHIPPING on orders over $199*
*This offer applies to items under 10lbs / cubed weight. No PO BOX or RR Addresses.
• 10% OFF In Store Pick Up - Use coupon code: THANKYOUCALGARY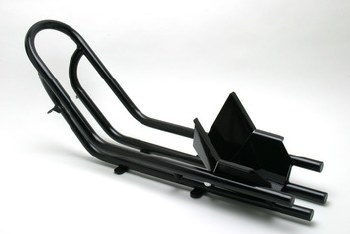 Kendon Single Center Rail
$169.00
Kendon Optional Center Rail

Optional Center Rail for the Dual Motorcycle Trailer. The Center Rail can be used on the dual motorcycle trailer to transport one motorcycle down the center of the trailer. Alternatively, the center rail can be used on a flat deck application (ex. flat bed truck) as a stand-alone wheel chock kit.


NOTE: Please note that the Center Rail will NOT work with a Dual Utility Box (BX207) installed on the trailer. Please contact us if you need further application assistance.

IMPORTANT: Please ensure that you are ordering the correct part for your model trailer. If you have ANY doubts, please Contact Us for assistance with the purchase

*PLEASE CONTACT FOR SHIPPING AND STOCK INFO*
Customer Reviews
This product has not yet been reviewed.