• Flat rate shipping of $10 on orders over $99* • FREE SHIPPING on orders over $199*
*This offer applies to items under 10lbs / cubed weight. No PO BOX or RR Addresses.
• 10% OFF In Store Pick Up - Use coupon code: THANKYOUCALGARY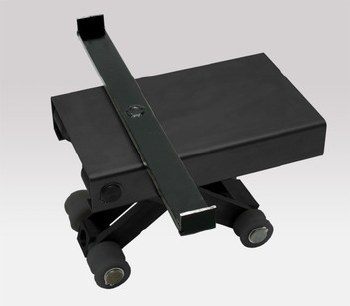 Kendon Lift Frame Jack
$175.00
Kendon Bike Lift Frame Jack

Kendon Bike Lift Frame Jack for Stand-Up™ Motorcycle lifts. The Frame Jack allows you to lift your motorcycle up off a lift to drop front/rear tires and perform other work. Frame Jack actuates to 8".


IMPORTANT: Please ensure that you are ordering the correct part for your model lift. If you have ANY doubts, please Contact Us for assistance with the purchase.


*PLEASE CONTACT FOR SHIPPING AND STOCK INFO*
Customer Reviews
This product has not yet been reviewed.