• Flat rate shipping of $10 on orders over $99* • FREE SHIPPING on orders over $199*
*This offer applies to items under 10lbs / cubed weight. No PO BOX or RR Addresses.
• 10% OFF In Store Pick Up - Use coupon code: THANKYOUCALGARY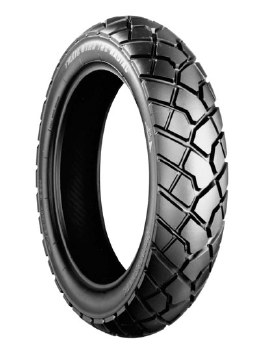 Bridgestone TW152 R 150/70R17
$253.00
Bridgestone TW152 150/70 R17 M/C 69H

Extra Information: Trail wing On / Off road DL650/1000 V-Strom, KLV1000

Experience the heavy-duty adventure
City and off-road riders

Enjoy riding freely on both streets and dirt, with Trail Wing's overall performance of pattern, blocks and compound. Trail Wing TW152 is an on-off road type tire with an emphasis on street application. With excellent high speed stability, handling, wet performance, and all-round street use performance, TW152 has won the original equipment status on prestigious, high-powered dual-purpose motorcycles such as BMW and Aprilia.
Customer Reviews
This product has not yet been reviewed.