• Flat rate shipping of $10 + A FREE tire gauge on orders over $99* • FREE SHIPPING + A FREE tire gauge on orders over $199*
*This offer applies to items under 10lbs / cubed weight. No PO BOX or RR Addresses.
• 10% OFF In Store Pick Up - Use coupon code: THANKYOUCALGARY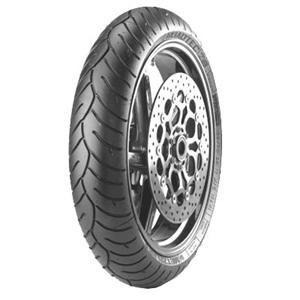 Metzeler Z6 F 120/70ZR17 G Spe
$242.00
Metzeler Roadtec Z6 Sport Touring Front Tire

General Replacement Tire

CMT (Contour Modeling Technology) combines different profiles to optimize handling at all lean angles

Patented 0° steel belt technology provides stiffer carcass for perfect balance of performance for one and two-up riding, minimized stand-up behavior under mid-corner braking situations

Up to 20% dry grip improvement (over the ME Z4) thanks to FCM (Finite Carbon Matrix), a new carbon black compound structure

Unmatched tread life thanks to the combination of carcass, compound and tread design to provide you with a totally balanced performance during the entire life of the tire

W-rated for speeds up to 168 mph

Model-specific and OEM replacement tires use a letter code after the tire size. Use the sizing information key to match your model with the correct tire code
Customer Reviews
This product has not yet been reviewed.