• Flat rate shipping of $10 on orders over $99* • FREE SHIPPING on orders over $199*
*This offer applies to items under 10lbs / cubed weight. No PO BOX or RR Addresses.
• 10% OFF In Store Pick Up - Use coupon code: THANKYOUCALGARY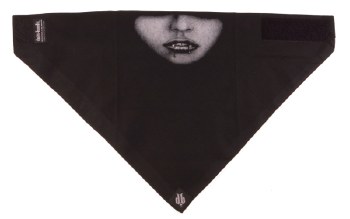 Bandana Vampire Fleece
$30.00
DUST BANDIT SKULL JAW VAMPIRE

Dust Bandit®: The ultimate protective bandanna.

This double layered SKULL JAW bandanna, sewn into a triangle, features a hook-and-loop adjustable closure system. It can be worn as a face mask, sweatband or skull cap.
Customer Reviews
This product has not yet been reviewed.