• Flat rate shipping of $10 on orders over $99* • FREE SHIPPING on orders over $199*
*This offer applies to items under 10lbs / cubed weight. No PO BOX or RR Addresses.
• 10% OFF In Store Pick Up - Use coupon code: THANKYOUCALGARY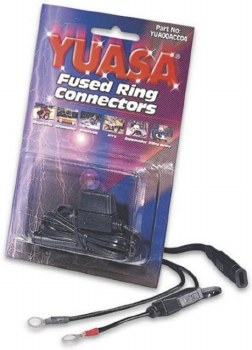 Yuasa Accessories Fused Ring
$15.00
Yuasa Fused Ring Connectors
YUA00ACC04

Simple, quick connection

Can be used with Yuasa's 1.5 Amp and 900 mA chargers for applications ranging from motorcycles, automobiles and personal watercraft to ATVs, snowmobiles and riding mowers
Customer Reviews
This product has not yet been reviewed.