• Flat rate shipping of $10 on orders over $99* • FREE SHIPPING on orders over $199*
*This offer applies to items under 10lbs / cubed weight. No PO BOX or RR Addresses.
• 10% OFF In Store Pick Up - Use coupon code: THANKYOUCALGARY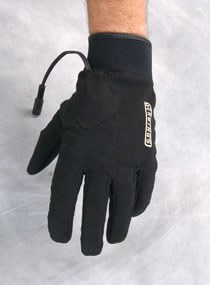 Gerbings Glove Liners XS
$125.00
Gerbings Glove Liners

Size - XS

Form fitting stretch cordura fabric allows for a snug fit as these gloves are designed to be worn under existing gloves or mitts.

Recommended for use with un-insulated riding gloves.

Utilizes our patented Microwire® heating technology the most efficient and durable heating technology ever developed.

Heats entire length of each finger, including the thumb, as well as the back of the hand

Adjustable Neoprene cuff
Customer Reviews
This product has not yet been reviewed.