• Flat rate shipping of $10 on orders over $99* • FREE SHIPPING on orders over $199*
*This offer applies to items under 10lbs / cubed weight. No PO BOX or RR Addresses.
• 10% OFF In Store Pick Up - Use coupon code: THANKYOUCALGARY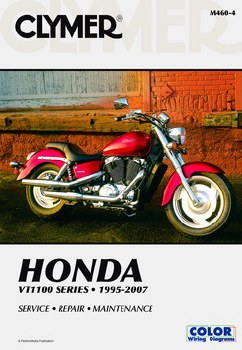 Clymer Honda M460-4
$53.00
1997-2007 HONDA VT1100 C SHADOW SPIRIT
1995-1999 HONDA VT1100C2 SHADOW 1100 AMERICAN CLASSIC EDITION
2000-2007 HONDA VT1100C2 SHADOW SABRE
1998-2002 HONDA VT1100C3 Shadow Aero
1998-2000 HONDA VT1100T SHADOW 1100 AMERICAN CLASSIC EDITION TOURER
Customer Reviews
This product has not yet been reviewed.