• Flat rate shipping of $10 + A FREE tire gauge on orders over $99* • FREE SHIPPING + A FREE tire gauge on orders over $199*
*This offer applies to items under 10lbs
• 10% OFF In Store Pick Up - Use coupon code: THANKYOUCALGARY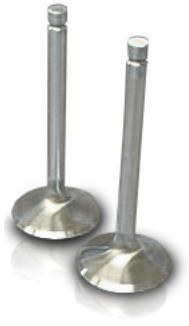 KLR650 Intake Valve EACH
$50.00
Schnitz Stainless Steel Intake Valve

SOLD EACH

Fits:

1987 - 2013 Kawasaki KLR650


1 pc. Stainless Steel

Better Heat Transfer

Resists Cupping and Burning

Stock Replacement Sizes Fit 1987-2013

Stock size stainless steel valves replace the originals perfectly.

*Note - Valves are sold each. You must order (2) Intake and (2) Exhaust Valves for a complete set.
Customer Reviews
This product has not yet been reviewed.