• Flat rate shipping of $10 on orders over $99* • FREE SHIPPING on orders over $199*
*This offer applies to items under 10lbs / cubed weight. No PO BOX or RR Addresses.
• 10% OFF In Store Pick Up - Use coupon code: THANKYOUCALGARY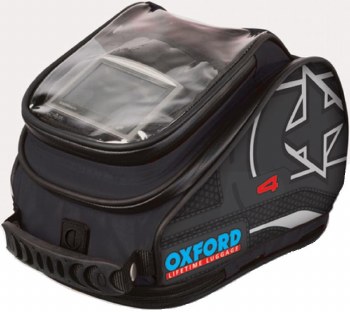 Oxford Tank Tailer X4 BK OL175
$143.00
Oxford X4 Tank 'N' Tailer OL175

TANK 'N' TAILER Can be used as both a tank bag and a tail pack. Compact enough to be used on any bike, yet large enough to accommodate the essentials for a day's riding.


Specifications:

4 Ltr capacity

Measurements: L 260mm x W 190mm x H 220mm

Optional map holder - Integral sat nav/map holder

The Tailpack must always be attached to the pillion seat using the integral seat-belt strap and additional bungees supplied

Super strong magnets

Waterproof liners

Carry handles and straps

Water resistant zips

Easy grab pullers

Weather resistant electrical outlet

*DOES NOT INCLUDE GPS
Customer Reviews
This product has not yet been reviewed.