• Flat rate shipping of $10 + A FREE tire gauge on orders over $99* • FREE SHIPPING + A FREE tire gauge on orders over $199*
*This offer applies to items under 10lbs / cubed weight. No PO BOX or RR Addresses.
• 10% OFF In Store Pick Up - Use coupon code: THANKYOUCALGARY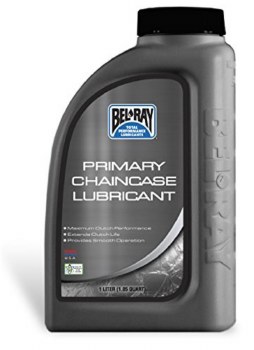 Belray Primary Chain Case 1Ltr
$21.00
Bel-Ray Primary Chain Case Lubricant

1 Ltr Bottle


Primary Chaincase Lubricant is a premium motorcycle oil specially formulated for the primary chaincase of all big twin motorcycles. Ideally suited to stand up to high pressures, its exclusive Bel-Ray antiwear chemistry ensures long service life for the primary chain. Superior oxidation protection for extended performance, and prevents clutch slipping and chatter for consistent engagement. Distinctive red color makes it easier to detect leaks in multiple lubrication cavity engines.
Customer Reviews
This product has not yet been reviewed.