• Flat rate shipping of $10 on orders over $99* • FREE SHIPPING on orders over $199*
*This offer applies to items under 10lbs / cubed weight. No PO BOX or RR Addresses.
• 10% OFF In Store Pick Up - Use coupon code: THANKYOUCALGARY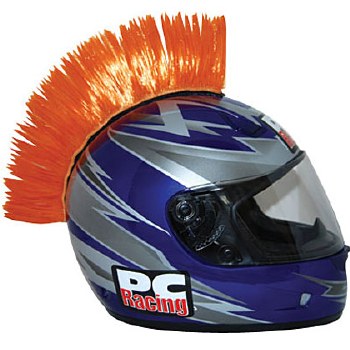 Helmet Mohawk Orange
$21.00
Every Rider can add some attitude

Works on any helmet

Change the style or color in seconds

To attach, simply separate Peel 'n Stick hook tape from Mohawk, peel off backing, align on helmet in desired location and press firmly

Hook-and-loop will hold to over 200 mph, however check periodically

DOES NOT INCLUDE HELMET
Customer Reviews
This product has not yet been reviewed.