• Flat rate shipping of $10 on orders over $99* • FREE SHIPPING on orders over $199*
*This offer applies to items under 10lbs / cubed weight. No PO BOX or RR Addresses.
• 10% OFF In Store Pick Up - Use coupon code: THANKYOUCALGARY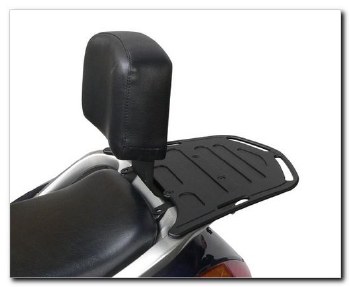 CW Backrest PGR FJR1300 07-09
$200.00
Custom World Passenger Backrest

Powder coated finish.
Central reinforcement for maximum support.
No drilling, easy installation.
Black bolts included where needed.
Backrest can be installed separately from the luggage rack.
Complete hardware is made exclusively for each model.
Caution, do not fit with Givi Case.

* NOT EXACT PICTURE
Customer Reviews
This product has not yet been reviewed.