• Flat rate shipping of $10 + A FREE tire gauge on orders over $99* • FREE SHIPPING + A FREE tire gauge on orders over $199*
*This offer applies to items under 10lbs / cubed weight. No PO BOX or RR Addresses.
• 10% OFF In Store Pick Up - Use coupon code: THANKYOUCALGARY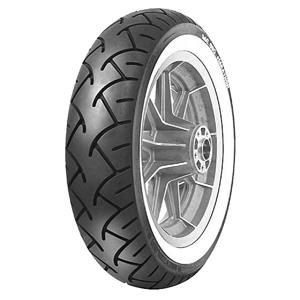 Metzeler ME880 R 170/80-15 WWW
$317.00
Metzeler ME 880 Wide White Sidewall Rear Tire

Built to handle the higher loads and handling characteristics of cruiser and touring bikes

Rear tires feature flatter tread profile and larger contact patch for better traction and mileage

Computer-designed tread pattern with offset groove alignment for uniform wear characteristics, low noise

Tread pattern has excellent water displacement ability and stability over rain grooves and under hard braking

H-rated for speeds up to 130 mph
Customer Reviews
This product has not yet been reviewed.