• Flat rate shipping of $10 on orders over $99* • FREE SHIPPING on orders over $199*
*This offer applies to items under 10lbs / cubed weight. No PO BOX or RR Addresses.
• 10% OFF In Store Pick Up - Use coupon code: THANKYOUCALGARY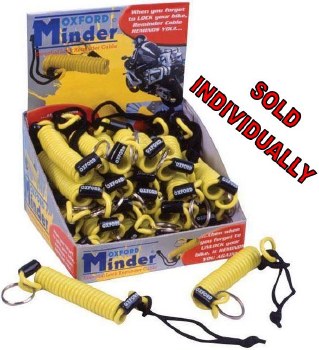 Oxford Minder Cables OF390
$8.00
Oxford Minder Cable OF390

Essential Lock Reminder Cable

Attach one end to your disc lock and the other to your handle bar

Attach it to your key ring when not in use - this reminds you to lock your bike!

SOLD INDIVIDUALLY
Customer Reviews
This product has not yet been reviewed.